Emola farm has baby chicks and chickens for sale here at hour farm in East Texas (Mabank, Texas). The age and breed of chickens and roosters vary from time to time, and our inventory is always changing. Please call us for more information about our the chicks or chickens we have for sale.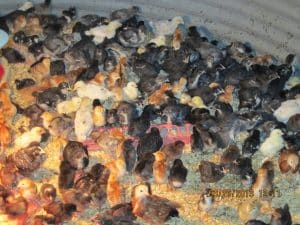 Emola Farm in East Texas is a family-owned and operated farm that specializes in raising high-quality chickens and other poultry. We have a wide selection of baby chicks for sale, perfect for those who want to start their own backyard flock.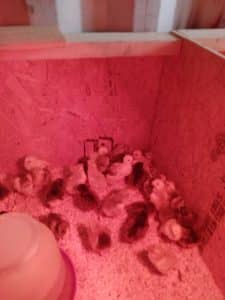 The farm takes pride in providing the best care for our chickens, ensuring that they are healthy and well-fed. We offer various breeds of baby chicks, including Rhode Island Reds, Barred Rocks, Ameraucanas, and more. Each breed has unique characteristics and qualities that make them ideal for different purposes, such as meat production or egg-laying.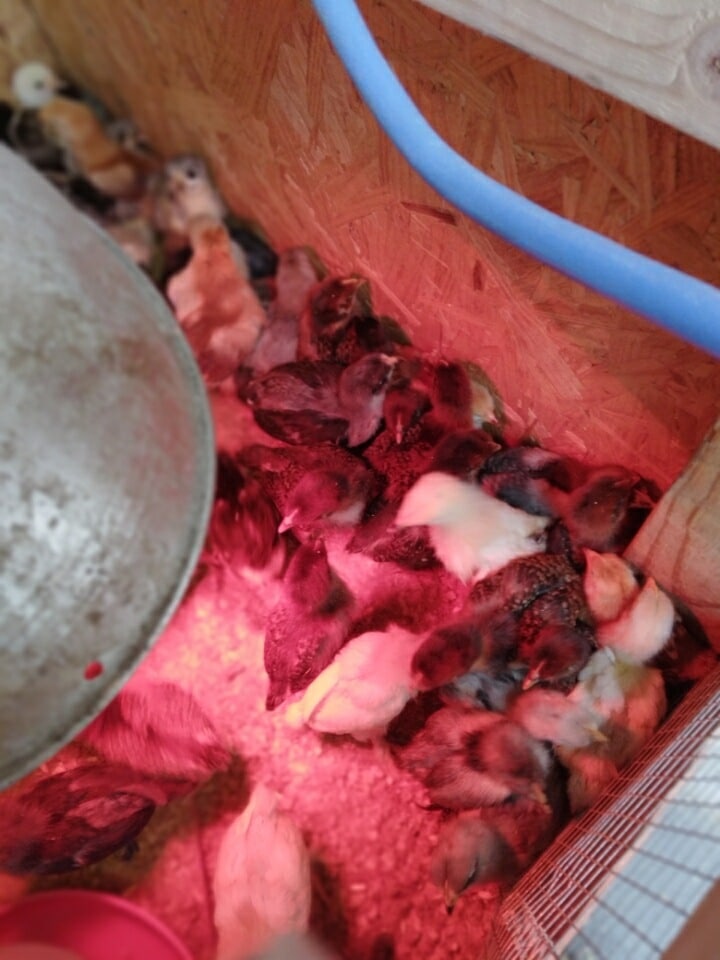 Raising Baby Chicks
Raising baby chicks can be a rewarding experience, as they grow quickly and develop unique personalities. They require proper care and attention, including keeping them warm, providing them with clean water and feed, and keeping their living space clean and dry. Emola Farm can provide helpful advice and guidance to new chicken owners, ensuring that their baby chicks have the best start in life.
One of the benefits of purchasing baby chicks from Emola Farm is that they are bred for health and longevity. They are also bred for specific traits, such as egg-laying or meat production, making them ideal for different purposes. This means that customers can choose the breed that best fits their needs and preferences.
If you're looking for baby chicks for sale in East Texas, Emola Farm is an excellent choice. With our commitment to quality and customer service, you can be sure that you're getting healthy and well-cared-for chicks. Whether you're looking to start your own egg-laying flock or raise chickens for meat, Emola Farm has the right chicks for you. Contact us today to learn more about our selection of baby chicks.
Baby  Chick FAQ
What is the best way to keep baby chicks warm?
Baby chicks need to be kept warm in a brooder with a heat lamp or a heating pad. The brooder temperature should be around 95-100 degrees Fahrenheit for the first week, and then gradually lowered by 5 degrees each week until they are fully feathered and can regulate their own body temperature.
What type of feed should I give to baby chicks?
Baby chicks require a special type of feed called chick starter feed, which is high in protein and contains all the necessary vitamins and minerals they need to grow. Make sure the feed is fresh and free from mold or other contaminants.
When can I start introducing solid food to baby chicks?
You can start introducing solid food to baby chicks around 1 week of age, in addition to their chick starter feed. You can give them treats like scrambled eggs, cooked rice, and finely chopped fruits and vegetables.
How often should I change the bedding for baby chicks?
You should change the bedding for baby chicks at least once a week, or more frequently if it becomes soiled or wet. Use a high-quality bedding material like pine shavings, straw, or paper towels.
What type of housing is best for baby chicks?
A brooder is the best type of housing for baby chicks. It can be made from a cardboard box, plastic tote, or other container, and should be lined with bedding material. The brooder should be located in a draft-free area and protected from predators.
How often should I clean the brooder for baby chicks?
You should clean the brooder for baby chicks daily, removing any soiled bedding and replacing it with fresh bedding. The entire brooder should be thoroughly cleaned and disinfected weekly.
How can I tell if my baby chicks are healthy?
Healthy baby chicks should have bright eyes, clean and fluffy feathers, and be active and alert. They should be eating and drinking regularly and have firm, dry droppings. If you notice any signs of illness like lethargy, loss of appetite, or diarrhea, contact a veterinarian.
When should I start giving my baby chicks water?
You should provide water to baby chicks from the moment they hatch. Make sure the water is clean and fresh, and change it daily.
How much space do baby chicks need as they grow?
Baby chicks need at least 1/2 square foot of space per chick in the brooder. As they grow, you will need to provide more space to prevent overcrowding and maintain their health.
When should I introduce my baby chicks to the outdoors?
You should wait until baby chicks are fully feathered, around 6-8 weeks of age, before introducing them to the outdoors. Make sure they have access to a secure, predator-proof outdoor area with shelter and shade. Introduce them gradually and supervise them closely.